So my lovely husband has been extremely busy this week with the bifold doors for the kitchen and all is done except for the glazing. I must say, I am extremely happy with the result, he is a clever chicken after all :D. Here is the proof.

Also, our eaves have begun being installed. Yesterday, they put the eaves up through the entire lower level of the house, so we are hoping that they will be finished today. The carpenter has also put some extra noggins in where the television and rangehood will eventually go and they have also swept and cleaned up the inside of the house... yes, they swept through our house :D.

We find that there is only really one thing going on at our place a week, which is fine. You know what they say, a slow and steady pace wins the race. We are finding that we are getting a little bit over the drivebys every day so we have cut it back to visiting our home about once or twice a week. At least we know that we aren't going to miss any stage of the process.

(above) before...we were told that all windows and doors were going to be bricked above so Mark made the frame like this. then we were told that there would be a timber infill above it and Mark decided to make the frame bigger. we aren't a fan of the timber infill.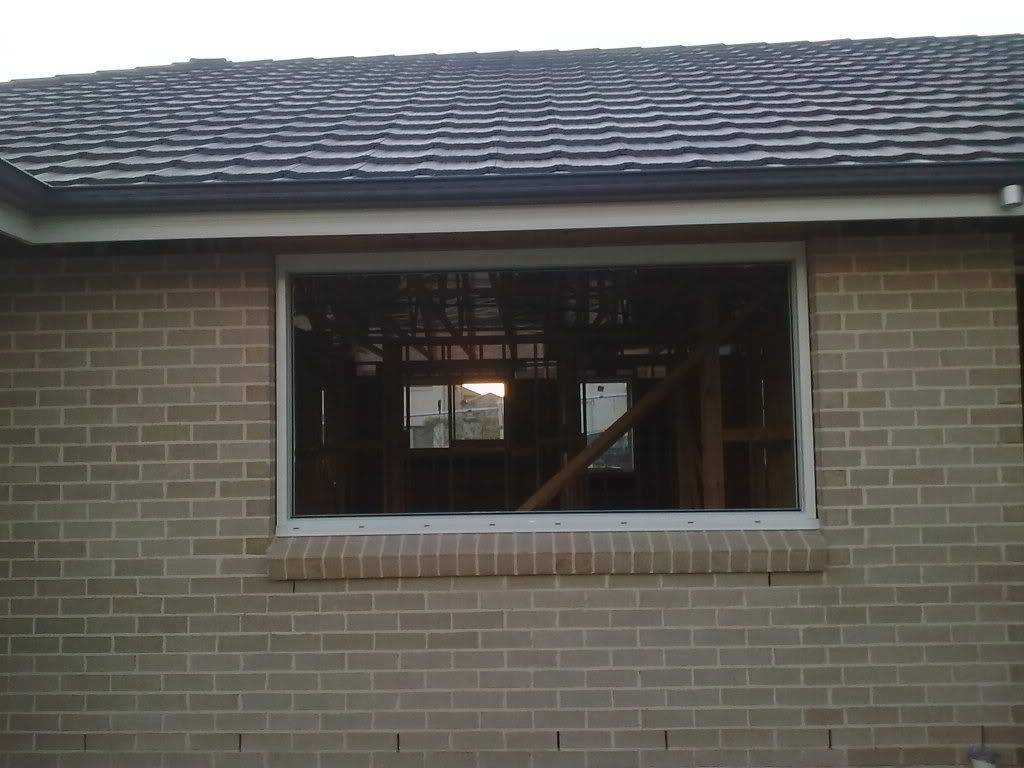 (above) after... the frame height was made to be flush with the eaves. doesn't it look heaps better.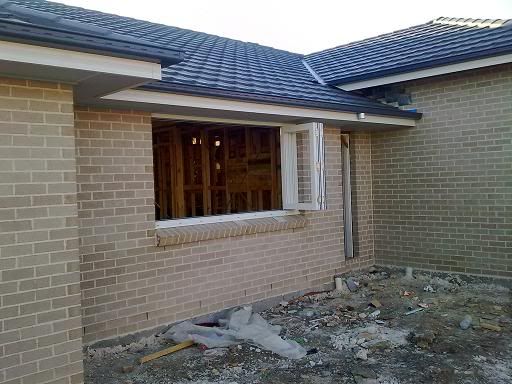 (above) the windows installed...open.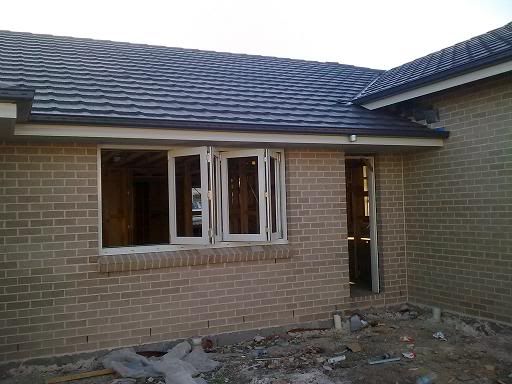 (above) the beautiful bifold installed... half open, or half closed.
(above) our bifold window ... closed.